Blogs
Tropic Ocean Airways Monthly Blogs
Top 5 Reasons Why Tropic Ocean Airways' Seaplane Service Is The Best Way To Get To The Bahamas From South Florida
December 02, 2019
The Ease Of Flying From The Miami Seaplane Base Instead Of Commercial Airports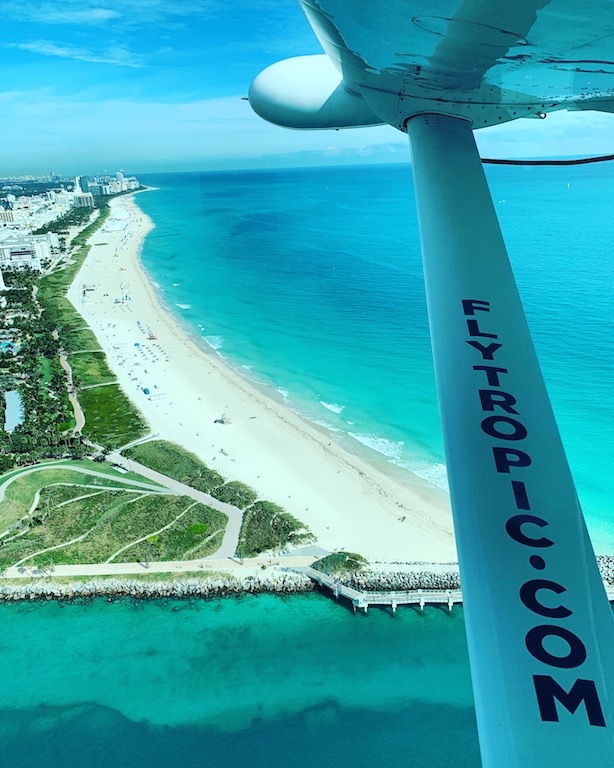 Of course, one of the perks of flying private is skipping the stress and security lines at commercial airports. But, nothing compares with the history, view and tangible "coolness" of the Miami Seaplane Base that's only two miles east of downtown Miami on Watson Island. In fact, the lounge has big windows, comfortable couches and a much better view than any sterile first class lounge in a commercial airport.
Taking Off From Miami's Government Cut
Boarding the plane only requires a few steps from the lounge. And then the pilots simply taxi down the launch ramp into the "runway." In Miami, the "runway" is the blue water of Government Cut in the shadow of Miami's bustling cruise ship dock and the pastel high rises of downtown Miami.
Top Notch Pilots And State-Of-The-Art Seaplanes

Tropic Ocean Airways is an innovative seaplane airline that is revolutionizing travel to the tropics (and beyond) because their fleet of Cessna seaplanes (14 and counting) are simply the best money can buy. And their pilot program (both training and operations) sets a high standard for safety and professionalism that is unmatched anywhere in the world.

And since their planes are so new and so well cared-for, the accommodations aboard are downright luxurious. The seats are spacious and comfortable. Cold drinks and snacks are available. And each flight crew is made up of two pilots whose ultimate responsibilities are obvious, but who make sure every passenger gets the VIP treatment.
Expedited Security And Customs Service
For some, being able to skip the lines at the airport and the time-consuming hassle of clearing through security are the only reasons they need to choose Tropic Ocean Airways. Most passengers only need to arrive about half an hour before departure. They'll check you through their expedited security and get you on the plane (waiting just outside the lounge) with plenty of time to spare.

Landing at the Miami Seabase will be just as easy because an official Customs officer will be waiting to clear you back into the USA when you arrive. This same service is available at various destinations in the Bahamas as well. But no matter what, the only people you'll ever be in line with will be the lucky few that flew with you.
The Whole Experience
I still get a thrill every time I fly private. But theview of South Beach as we climbed out over the Gulfstream is really something special. And since seaplanes can fly slower, and at lower altitudes than commercial jets, the actual experience of flying from Miami to any number of destinations in the Bahamas is simply…better. Gazing down at the legendary blue water of the Bahamas is…relaxing. The hum of the turbine engine is… peaceful. The sunshine is…soothing.

In fact, their goal is to make you feel like your vacation has started as you board. Because it has!

Share