Blogs
Tropic Ocean Airways Monthly Blogs
Fly Tropic Ocean Air Direct To Your Yacht Charter In The Exumas
February 01, 2020
Unless you land in the water next to your yacht in the Exumas on a Tropic Ocean Airways seaplane of course! With 365 cays extending over many square miles of some the bluest water you'll ever see, yacht charters in the Exumas make it easy to visit Staniel Cay and the famous Thunderball Grotto.

Yachts can also easily anchor off the Exuma Cays Land and Sea National Park that blazed a trail for environmental conservation when it was created in 1958 and is still one of the most successful marine parks in the world today. You'll be able to dive and snorkel in the Park's pristine waters and have a chance to feed the endangered Bahamian iguanas too.

And while no visit to the Exumas would be complete without swimming with the famously friendly swimming pigs on Pig Beach. You might find the best part of your Exumas yacht charter is the peace and tranquility that can only happen when you're stargazing with your family from the deck of a yacht that's anchored off an uninhabited island in the Exumas.
And we like to think that our seaplane service to yachts in the Exumas (and other parts of the Bahamas) helps you extend those magic moment because you won't have to spend a full day motoring back to Nassau and then driving through island traffic when it's time to go home.
In fact, yacht captains, owners and their guests love our seaplane yacht service because it allows them to skip the marina all together. And charter guests who fly directly with us can take off from their secluded anchorage in the Exumas and be whisked through customs at the airport in a matter of minutes.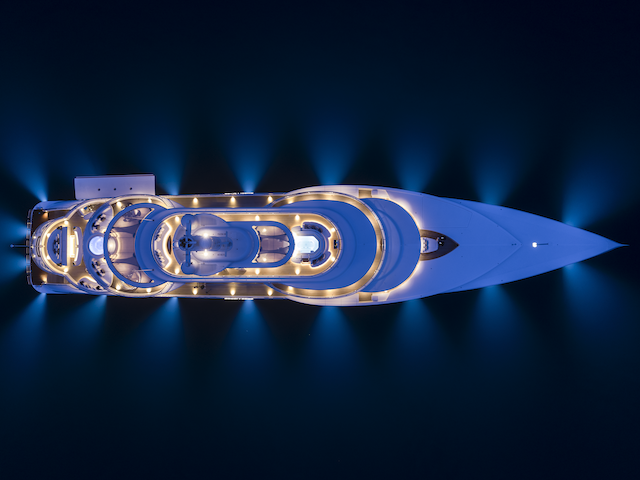 And while this may all sound like it's comes right out of a Jimmy Buffet-type "Seaplane in Paradise" song, Tropic Ocean founder Rob Ceravolo's upbringing and Navy background is much more professional, disciplined and safe than all the stereotypical "cowboy-type" seaplane services you've heard about.

"The Navy does such a great job of developing pilots," he says. "We're capable of landing on an aircraft carrier, at night...because the training is so good. And we use the exact same discipline and concepts when we to fly our guests to yachts anchored in the Exumas."
But just because Tropic Ocean Airways is most professional and safest sea plane airline you've ever seen does not mean flying Tropic Ocean Airways isn't a ton of fun too.

In fact, you might find landing on crystal clear water next to a yacht that's waiting for you on in the Exumas to be the highlight of the trip.

Check out any of these companies if you are interested in chartering a yacht in the Exumas--and getting there in style on a Tropic Ocean Airways seaplane of course!

Share