Cargo & Additional Services
More Reasons to Fly Tropic
In addition to our private charter and scheduled service flights, Tropic Ocean Airways wants to be your logistics provider. We design and deliver premium & reliable shipping options tailored to your specific needs. We are the solution when your cargo needs to get to you, your business, your yacht, your construction site, and more. We're also ready to help with medical comfort flights and disaster relief.
Personal Cargo
Having packages delivered to your destination, even remote island destinations, is convenient with Tropic Ocean Airways. Simply order from any online retailer, and have your items shipped to us — we'll take care of the rest.
Commercial Cargo
Restaurants and resorts rely on Tropic Ocean Airways to deliver the supplies they need to keep their business going. All they do is order from any online retailer, have items shipped to us, and we'll make sure delivery is timely and to their specifications.
Disaster Relief
Tropic Ocean Airways has experience assisting those affected by natural disasters and other emergency situations. We're ready to quickly deliver security teams, disaster supplies, communication equipment, food and water. And we're able to assist in search and rescue operations.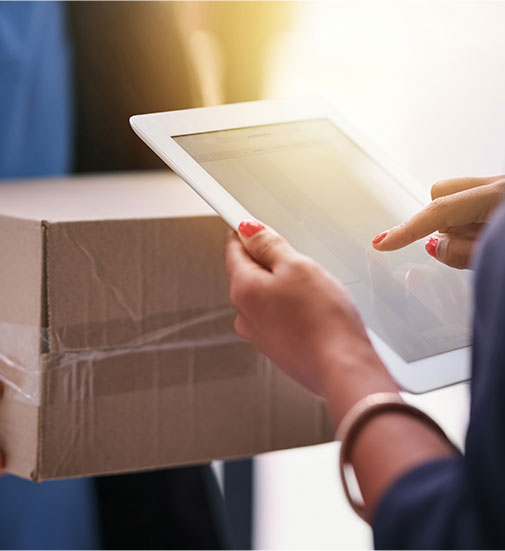 Logistics
Office Hours

Monday - Thursday: 9:00 am - 5:00 pm

Friday: 9:00 am - 4:00 pm

How to Label a Package

Name – Airport Code
c/o Tropic Ocean Airways
1170 LEE WAGENER BLVD. SUITE 101
FORT LAUDERDALE, FL 33315

Airport Codes

Great Harbour Cay = GHC North Bimini
Seaplane Base = NSB

All other locations are by charter only. Contact Cargo before sending packages

Contact information

Toll Free: (800) 767-0897 Option 3
Direct phone: (954) 210-5569 x293
cargo@flytropic.com

Rates and Other Information

Important No Hazmat or Dangerous Goods (DG) can be shipped in baggage or cargo.

All cargo must be packaged in secure cardboard boxes, parcel grade bags (not plastic grocery bag), or travel baggage.
Packages must be paid in full before being scheduled for delivery. Packages are considered delivered based on the signed and/or delivered date of package(s).
For all shipments, the billable weight can be the greater than its actual weight due to the dimensional weight using the UPS Formula
Extra special handling charges may apply on exceptionally bulky or heavy items, domestic shipping, forklift, storage, etc.
Import duties may apply to all shipments to the Bahamas.
Storage fees will apply to all packages left with us for more than 2 weeks at $5.00 per day.
Items abandoned after 30 days will be donated.

Pricing:

Standard (Standby) International Shipping

There is a $10.00 minimum on all pieces of cargo.
We charge cargo items at $1.75 per lbs. or the UPS formula of ((LxWxH)/166) x $1.75, whichever is greater.
Items that weight over 50 lbs. may incur an additional $25.00 handling fee.
Cargo that exceeds 14″L x 41″W x 27″H or that has a dimensional weight over 100 lbs. will incur a $50.00 handling and aircraft preparation charge.

Overnight International Shipping

A $25.00 fee will be added to all overnight shipments.
Cargo must be received by 4pm the day prior to delivery to be eligible for Overnight International Shipping.
Items received after 4pm the day prior to delivery will be considered Same Day International Shipping.
All other Standard International Shipping charges will apply to same Day International Shipping A $50 fee will be added to all same day shipments.
Items must be received at least 2 hours before the flight to be eligible for Same Day International Shipping.
All other Standard International Shipping charges will apply

How can We Deliver?